LUCKY GRANDMA

IS IN VIRTUAL THEATERS MAY 22

We are proud to partner with WELCOME TO CHINATOWN, a grassroots initiative to support Chinatown businesses following the rapid decline in business as a result of COVID-19. Help us save one of NYC's most vibrant neighborhoods and honor the legacy of Chinatown. A portion of proceeds from virtual theater ticket sales, as well as preorders on iTunes & Apple TV, will be donated to this important cause.

Join the director, cast and crew of LUCKY GRANDMA for a LIVE virtual red carpet event on Friday, May 22! At 5:30 PM (EST), it kicks off with music, cocktails inspired by the movie, and light conversation. At 6:00 PM (EST), the cast and crew will "walk" the virtual red carpet and share stories about the making of LUCKY GRANDMA. Director, Sasie Sealy will close out the event with a special presentation. Watch right here or on our YouTube channel.

2020 · Dark Comedy · 1 HR 27 MIN
Directed by Sasie Sealy
Written by Sasie Sealy & Angela Cheng
Produced by Cara Marcous & Krista Parris
Synopsis: In the heart of Chinatown, New York, an ornery, chain-smoking, newly widowed 80-year-old Grandma is eager to live life as an independent woman, despite the worry of her family. When a local fortune teller predicts a most auspicious day in her future, Grandma decides to head to the casino and goes all in, only to land herself on the wrong side of luck… suddenly attracting the attention of some local gangsters. Desperate to protect herself, Grandma employs the services of a bodyguard from a rival gang and soon finds herself right in the middle of a Chinatown gang war.
STARRING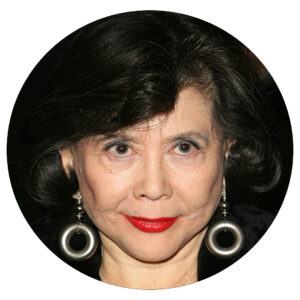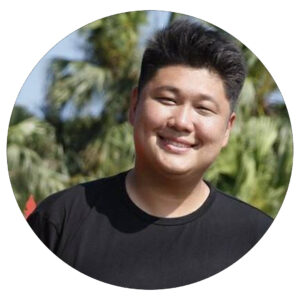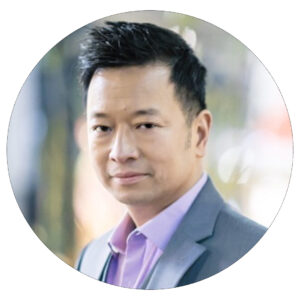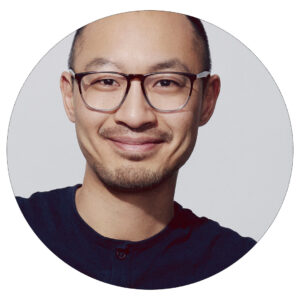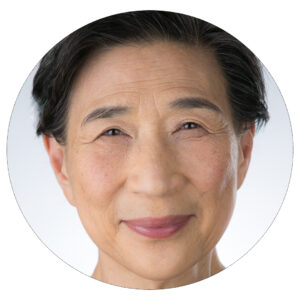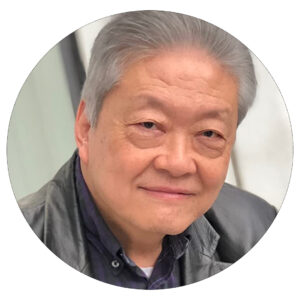 NOW PLAYING IN VIRTUAL THEATERS – GET TICKETS
Kino Marquee Virtual Theaters – Kino Marquee is a new initiative that creates "virtual cinemas" for temporarily closed independent theaters. It lets audiences see at home newly released films like LUCKY GRANDMA that these theaters would otherwise be playing on the big screen, and which are not yet available on other digital platforms.
Join us in supporting your community's theater in these uncertain times by buying a virtual "ticket." You'll be directly supporting your local art house as all revenue is being shared between distributor and exhibitor just as if you bought your ticket at the theater's box office.
All tickets give you a five-day pass to stream the film as many times as you like. You can watch on your computer, mobile device, Apple TV, Roku, or Amazon TV / Fire Stick.
Alamo On Demand Virtual Theaters – Alamo Drafthouse is offering Lucky Grandma via their online Virtual Theater platform, Alamo On Demand. A virtual ticket gives you a 48-hour playback window to stream the film as many times as you like. You can watch from your mobile device or computer, and even Chromecast or Airplay content to compatible devices like Apple TV or many smart TVs.
Scroll down to find your closest theater and purchase a virtual ticket!
| Date | Theatre | City | State | Tickets |
| --- | --- | --- | --- | --- |
| USA - Now Playing | | | | |
| | Alamo Drafthouse Cinema | Nationwide (Alamo Drafthouse) | USA | |
| | Angelika Film Center | Nationwide (Angelika) | USA | |
| | Bowtie Theaters | Nationwide (Bowtie) | USA | |
| | Gold House/CAPE | Nationwide | USA | |
| | Capri Theater | Montgomery | AL | |
| | No Festival Required Independent Cinema | Phoenix | AZ | |
| | Loft Cinema | Tucson | AZ | |
| | Varsity Theater | Davis | CA | |
| | Lark Theater | Larkspur | CA | |
| | Laemmle Theaters | Los Angeles | CA | |
| | Balboa Theatre | San Francisco | CA | |
| | Frida Cinema | Santa Ana | CA | |
| | The Rio Theater | Santa Cruz | CA | |
| | Roxie Theater | San Francisco | CA | |
| | South Bay Film Society | Torrance | CA | |
| | International Film Series | Boulder | CO | |
| | SIE Film Center | Denver | CO | |
| | Avon Theatre | Stamford | CT | |
| | Avalon Theatre | Washington | DC | |
| | Suns Cinema | Washington | DC | |
| | Movies at Midway | Rehoboth Beach | DE | |
| | Rehoboth Beach Film Society | Rehoboth Beach | DE | |
| | Coral Gables Art Cinema | Coral Gables | FL | |
| | Cinematique of Daytona | Daytona Beach | FL | |
| | The Hippodrome | Gainesville | FL | |
| | Sun-Ray Cinema | Jacksonville | FL | |
| | Enzian Theater | Maitland | FL | |
| | Corazon Cinema and Cafe | St. Augustine | FL | |
| | Pensacola Cinema Art | Pensacola | FL | |
| | Tampa Theater | Tampa | FL | |
| | Plaza Theater | Atlanta | GA | |
| | Athens Cine | Athens | GA | |
| | Consolidated Theaters | Statewide | HI | |
| | Hawaii International Film Festival | Honolulu | HI | |
| | Iowa City Film Scene | Iowa City | IA | |
| | The Flicks | Boise | ID | |
| | Gene Siskel Film Center | Chicago | IL | |
| | Music Box Theater | Chicago | IL | |
| | Ft. Wayne Film Center | Ft. Wayne | IN | |
| | Kan Kan | Indianapolis | IN | |
| | Zeitgeist Theatre & Lounge | New Orleans | LA | |
| | Amherst Cinema | Amherst | MA | |
| | Bedford Playhouse | Bedford | MA | |
| | Coolidge Corner | Brookline | MA | |
| | Brattle Theatre | Cambridge | MA | |
| | Greenfield Garden Cinema | Greenfield | MA | |
| | Fine Arts Theatre Place | Maynard | MA | |
| | Waters Edge | Provincetown | MA | |
| | Cinema 320 | Worcester | MA | |
| | Charles Theater | Baltimore | MD | |
| | The Senator Theater | Baltimore | MD | |
| | AFI Silver | Silver Spring | MD | |
| | Strand Theatre | Rockland | ME | |
| | The Michigan Theater | Ann Arbor | MI | |
| | The Vogue Theatre | Manistee | MI | |
| | Zinema 2 | Duluth | MN | |
| | Bookhouse Cinema | Joplin | MO | |
| | Screenland Armour | Kansas City | MO | |
| | Moxie Cinema | Springfield | MO | |
| | Bozeman Film Society | Bozeman | MT | |
| | Fine Arts Theater | Asheville | NC | |
| | Grail Moviehouse | Asheville | NC | |
| | Chelsea Theater | Chapel Hill | NC | |
| | Charlotte Film Society | Charlotte | NC | |
| | A/perture Cinema | Winston-Salem | NC | |
| | Film Streams | Omaha | NE | |
| | The Colonial Theatre | Bethlehem | NH | |
| | Red River Theaters | Conchord | NH | |
| | The Park Theater | Jaffrey | NH | |
| | ACME Screening Room | Lambertville | NJ | |
| | Lighthouse International Film Society | Long Beach Island | NJ | |
| | Showroom Cinemas | Statewide | NJ | |
| | Princeton Garden Theater | Princeton | NJ | |
| | Jean Cocteau Cinema | Santa Fe | NM | |
| | Violet Crown | Santa Fe | NM | |
| | Story Screen | Beacon | NY | |
| | North Park Theater | Buffalo | NY | |
| | Cinemapolis | Ithaca | NY | |
| | New Plaza Cinema Screening Series | New York | NY | |
| | Plaza Cinema | Patchogue | NY | |
| | The Picture House | Pelham | NY | |
| | Jacob Burns Film Center | Pleasantville | NY | |
| | Little Theater | Rochester | NY | |
| | Capitol Arts Complex | Rome | NY | |
| | The Nightlight | Akron | OH | |
| | Cedar Lee Theatre | Cleveland | OH | |
| | Drexel | Columbus | OH | |
| | Gateway Film Center | Columbus | OH | |
| | Strand Theatre | Delaware | OH | |
| | Hayesville Opera House | Hayesville | OH | |
| | Broadway Metro | Eugene | OR | |
| | Bijou Theater | Lincoln City | OR | |
| | Clinton Street Theater | Portland | OR | |
| | Salem Cinema | Salem | OR | |
| | Civic Theater | Allentown | PA | |
| | Ambler Theater | Ambler | PA | |
| | County Theater | Doylestown | PA | |
| | Midtown Cinema | Harrisburg | PA | |
| | Hiway Theater | Jenkintown | PA | |
| | Philadelphia Film Society | Philadelphia | PA | |
| | Parkway Theater | Pittsburgh | PA | |
| | Colonial Theater | Phoenixville | PA | |
| | Nickelodeon Theatre | Columbia | SC | |
| | Sioux Falls State Theater | Sioux Falls | SD | |
| | Indie Memphis Film Festival | Memphis | TN | |
| | Violet Crown | Austin | TX | |
| | Grand Berry | Fort Worth | TX | |
| | Salt Lake Film Society | Salt Lake City | UT | |
| | Violet Crown | Charlottesville | VA | |
| | Naro Expanded Cinema | Norfolk | VA | |
| | Byrd Theater | Richmond | VA | |
| | Alamo Drafthouse Winchester | Winchester | VA | |
| | Latchis Theatre | Brattleboro | VT | |
| | Pickford Film Center | Bellingham | WA | |
| | Grand Illusion | Seattle | WA | |
| | Kiggins Theater | Vancouver | WA | |
| Canada - Now Playing | | | | |
| | Metro Cinema | Edmonton | AB | |
| | Civic Theater | Nelson | BC | |
| | Plaza Calgary | Calgary | CAN | |
| | Mayfair Theater | Ottawa | CAN | |
| | Sudbury Indie Cinema | Sudbury | CAN | |
| | VIFF (VanCity Theatre) | Vancouver | CAN | |
| | CountryFest Community Cinema | Dauphin | MB | |
| | Apollo Cinema | Kitchener | ON | |
| | PAC Film House | St. Catharines | ON | |
| | Fox Theatre | Toronto | ON | |
| | Paradise on Bloor | Toronto | ON | |
| | City Cinema | Charlottetown | PEI | |
| USA - Coming Soon | | | | |
| 6/5 | Jane Pickens | Newport | RI | |
| 6/19 | Pacific Arts Movement | San Diego | CA | Coming Soon |
| 6/24 | Museum of Fine Arts, Houston | Houston | TX | Coming Soon |